SMS For Dealerships
Engage your leads on the channel they prefer and increase your revenue, all without hiring more people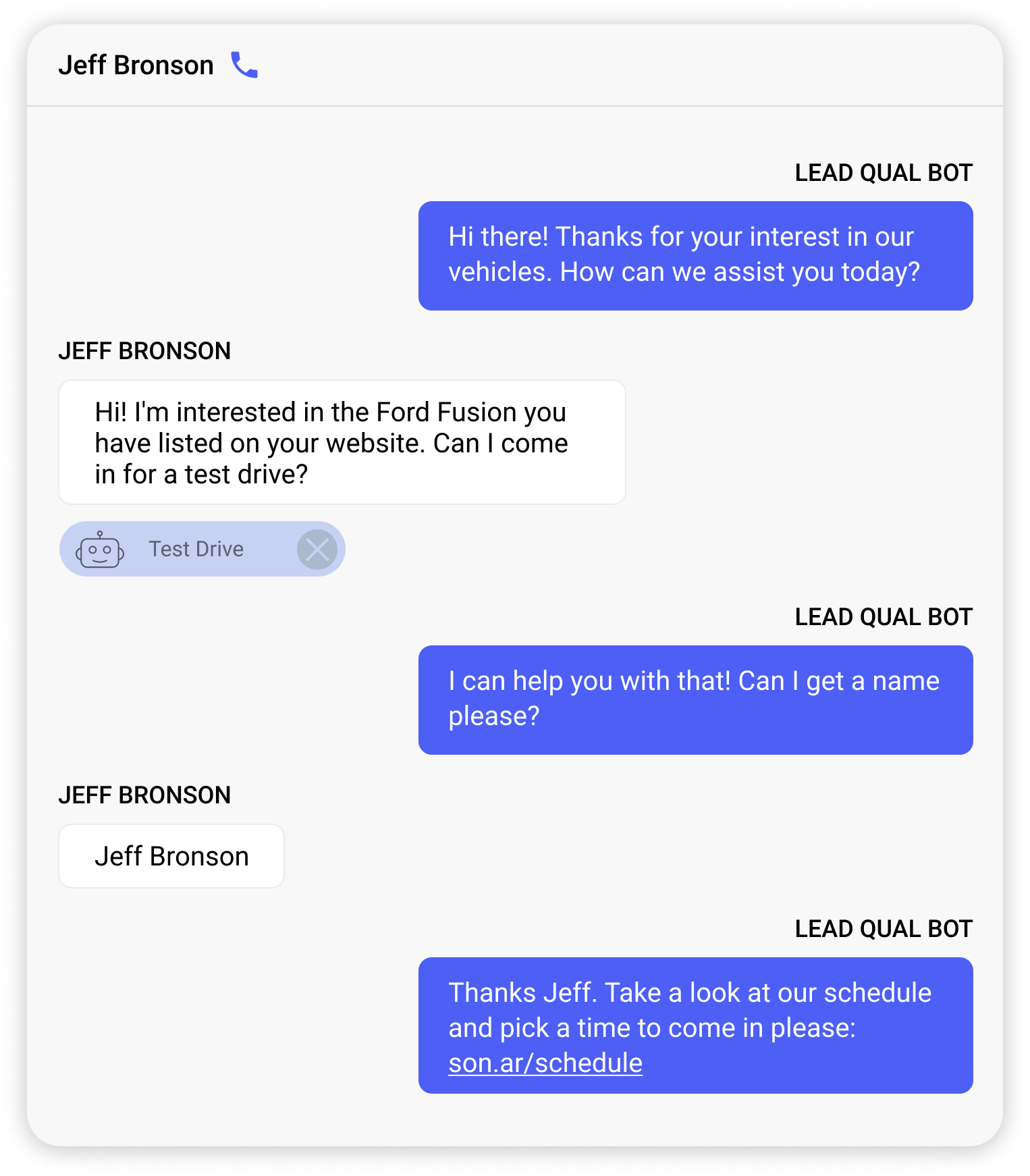 Automate Your Sales and Marketing Process
Streamline Your Sales and Marketing Process with Sonar's Automated Tools for the Automotive Industry
Automatic Appointment Scheduling
Let Sonar automatically set up test drives so you can focus on sales
Qualify leads
Let Sonar qualify your leads so you don't waste time speaking to the wrong people
Mass Messages
Engage with customers and drive sales with Sonar's powerful campaigns feature tailored for the automotive industry
Automatic Follow Up
Setup automatic follow-up text messages to close sales at a higher rate
Multimedia Messages
Send images of the vehicle you are selling to your customers
Team-Specific Threads
Separate conversations by team or department, ensuring each team member only sees the conversations relevant to them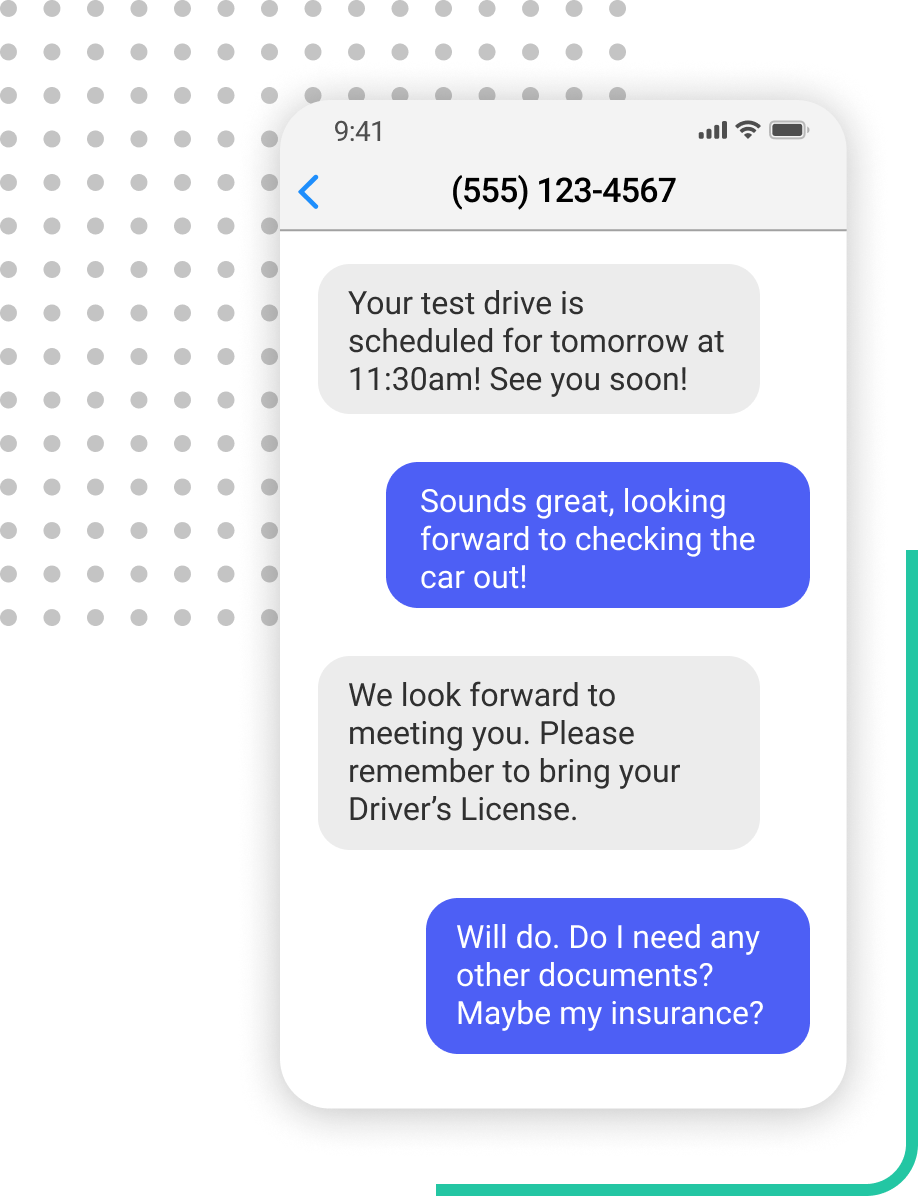 Automatic Appointment Scheduling
Take the hassle out of scheduling test drives and free up time to focus on what really matters - closing more sales. With Sonar's chatbots feature, your dealership can seamlessly book test drives with interested customers and ensure that your sales team is ready to meet them when they arrive. Say goodbye to missed appointments and hello to more sales with Sonar.
Get more info
Qualify leads
Use our intelligent automation to qualify leads and ensure your sales people are speaking to the right leads at the right time.
Get more info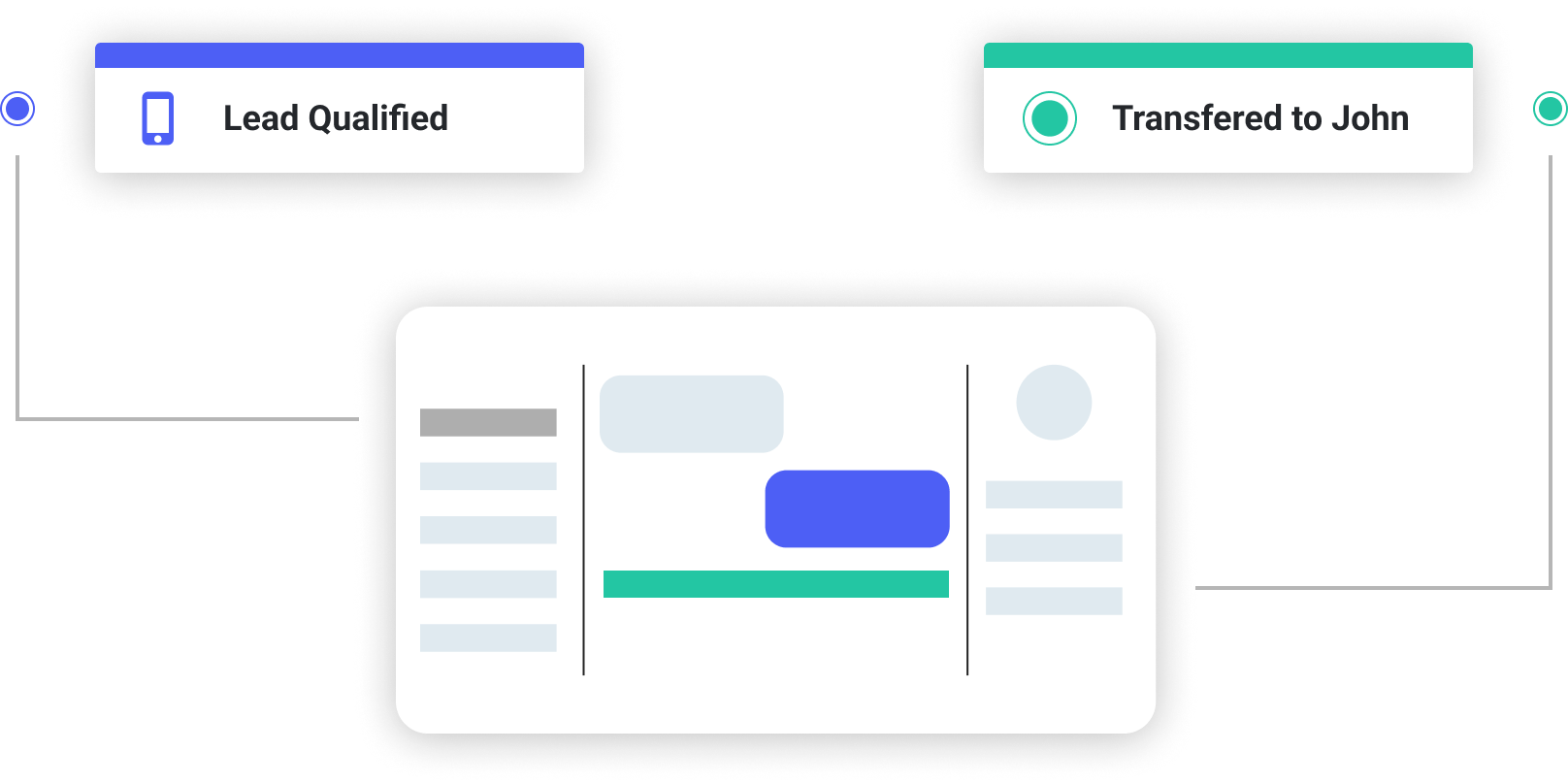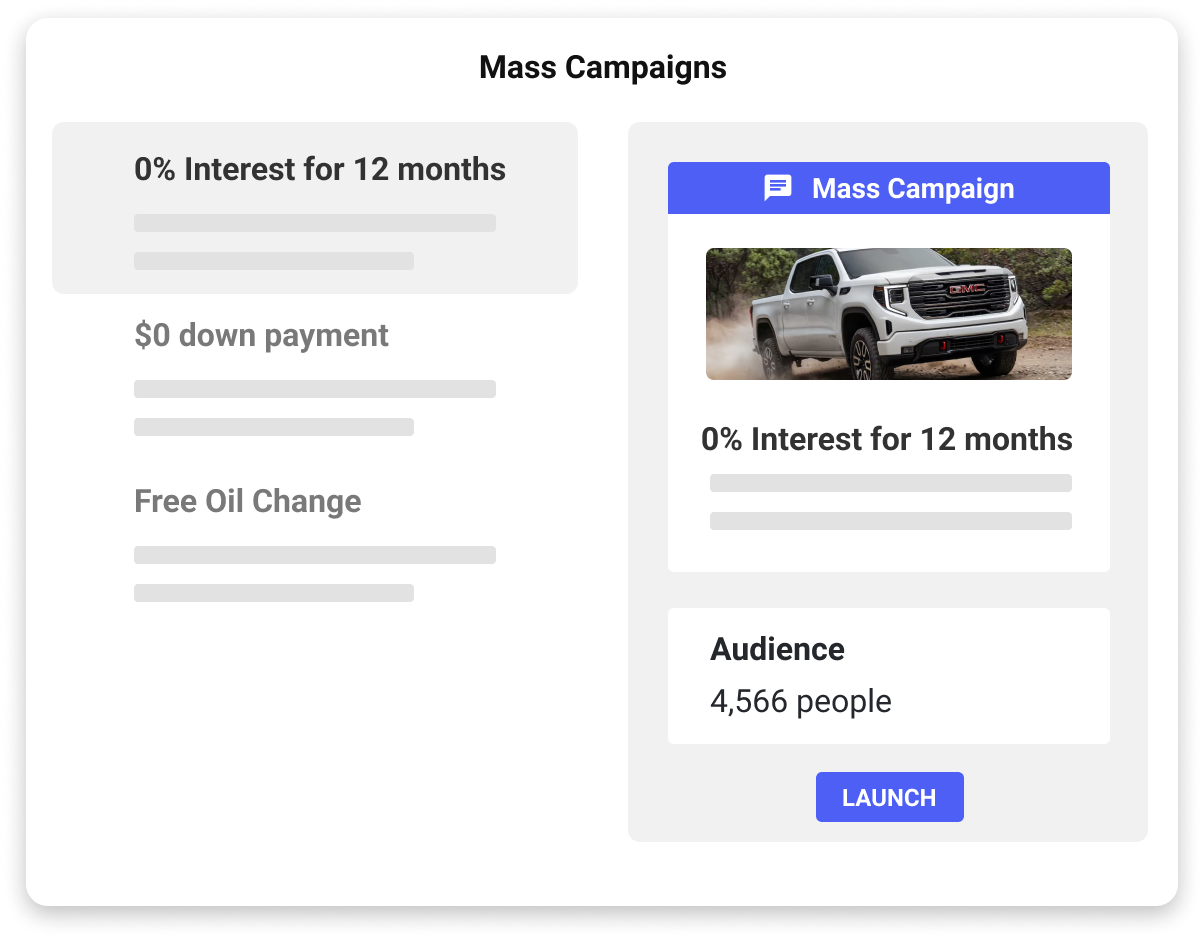 Mass Campaigns
Send personalized messages, track engagement, and measure results to optimize your SMS marketing strategy.
Get more info
Automatic Follow Up
Setup follow-up messages to be sent out on a scheduled basis, which will keep your business top of mind when leads are deciding which service business to use.
Get more info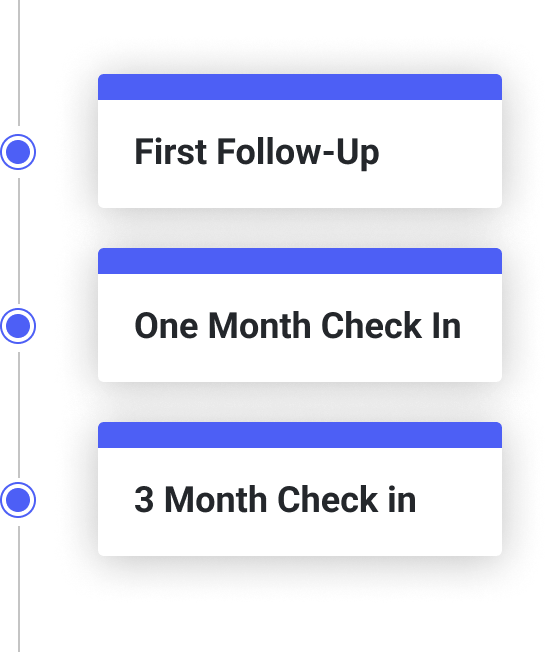 Ready to streamline communication with your customers?