Close More Sales with SMS
Engage your leads on the channel they prefer and increase your revenue, all without hiring more people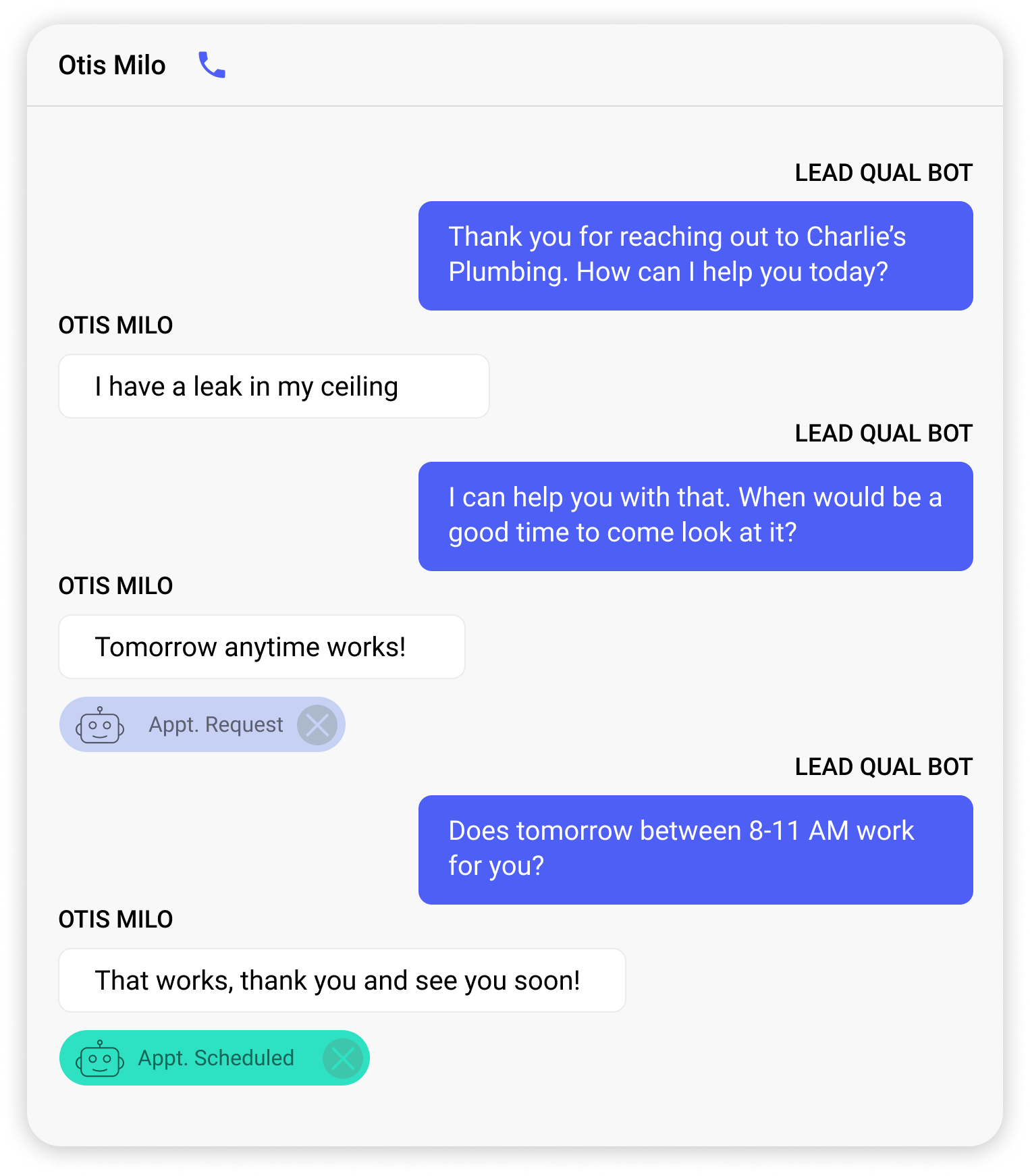 Increase response rates with texting
Everyone responds to a text message, take advantage of that
Respond instantly
Setup automatic responses when leads contact your business, never lose business to a competitor again
Qualify leads
Let Sonar qualify your leads so you don't waste time speaking to the wrong people
Effective marketing
Send timely, engaging, marketing text messages to ensure you stay top-of-mind with your customers
Automatic Follow Up
Setup automatic follow-up text messages to close sales at a higher rate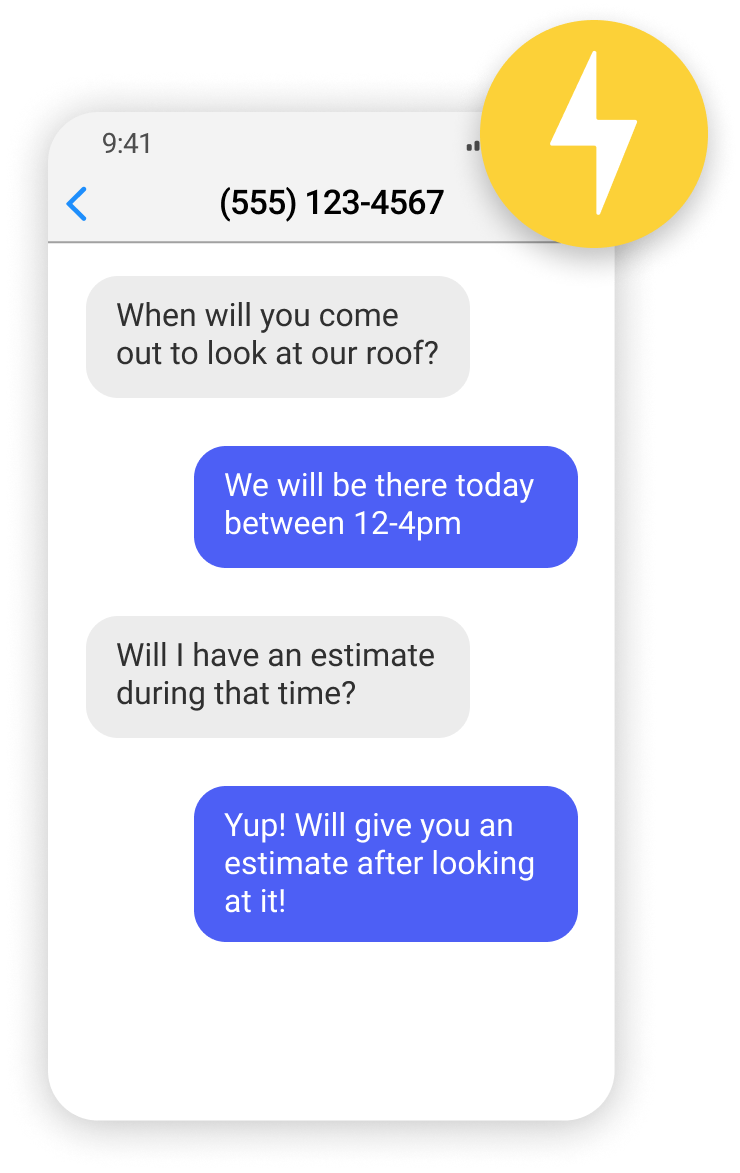 Respond instantly to your leads
With Sonar and texting, you can respond to your leads the second they contact your business. Easily qualify, route, and schedule service appointments for your prospects.
Get more info
Qualify leads
Use our intelligent automation to qualify leads and ensure your sales people are speaking to the right leads at the right time.
Get more info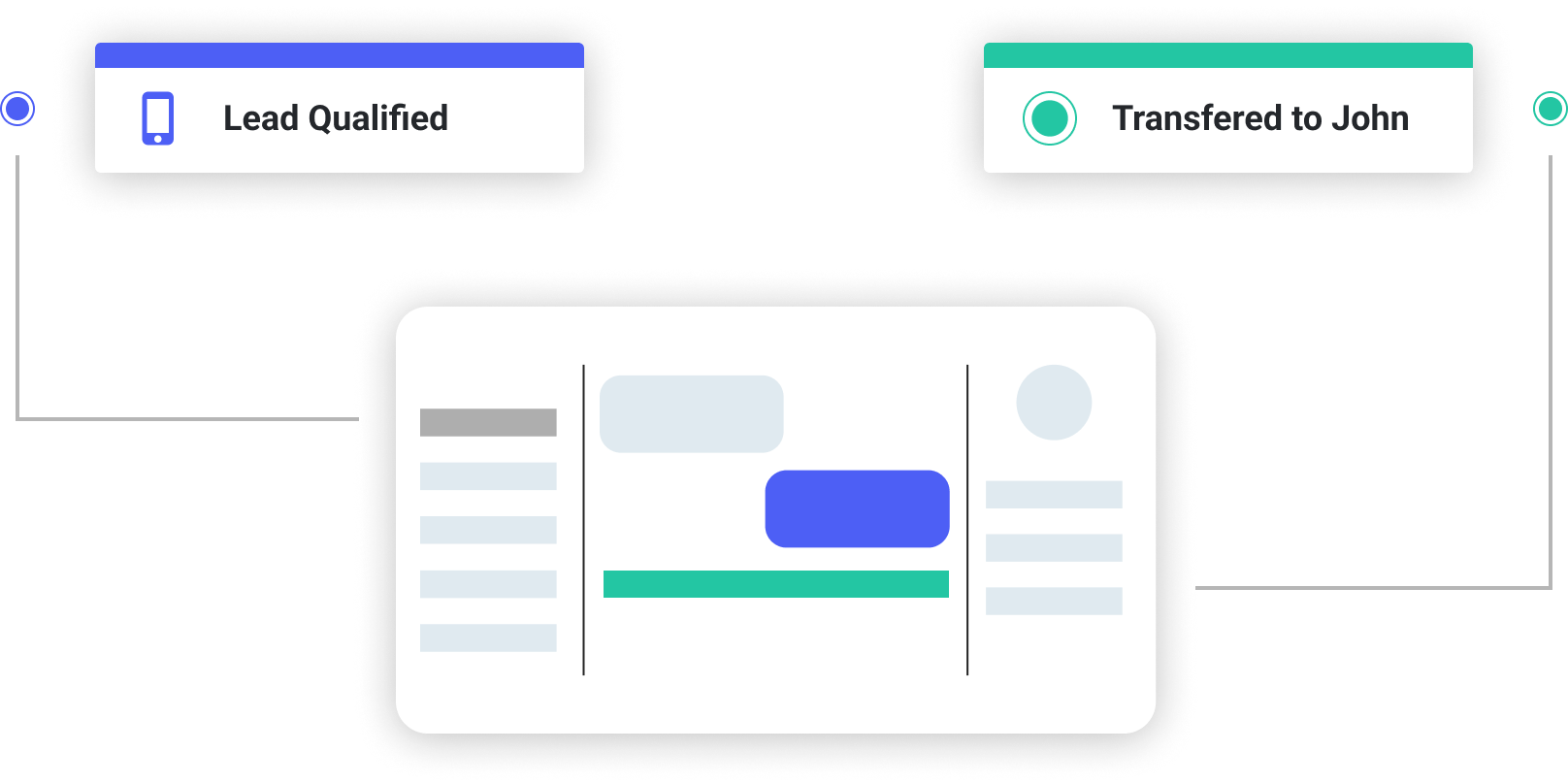 SMS marketing
Send your leads and customers marketing messages to increase both new sales and repeat business.
Get more info
Automatic Follow Up
Setup follow-up messages to be sent out on a scheduled basis, which will keep your business top of mind when leads are deciding which service business to use.
Get more info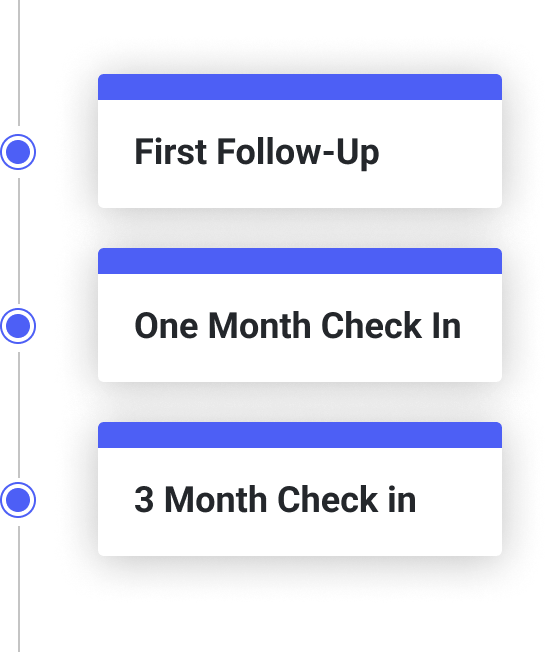 Ready to streamline communication with your customers?