Place More Candidates Using SMS For Recruiting and Staffing
SMS allows you to build more personal connections with your candidates, allowing you to be top of mind when a candidate is job searching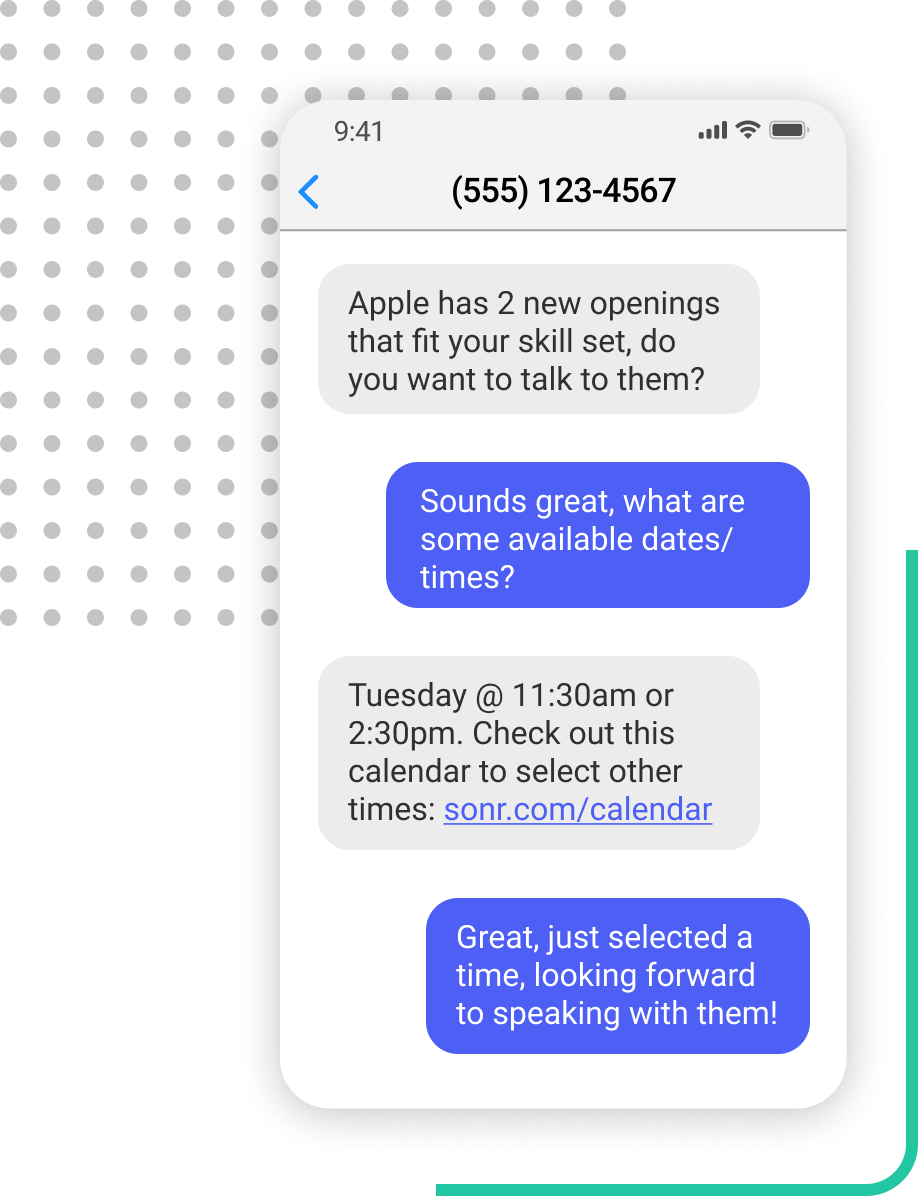 Increase placement rates with texting
Make the recruiting and placement process delightful for candidates and clients
Respond instantly
Quickly and easily respond when candidates contact you, make sure candidates know they are your priority
Effective notifications
Send timely notifications when new jobs are available for the right candidates
Plug into existing ATS systems
Easily push data into and out of your existing ATS systems
Automatic Follow Up
Setup automatic follow-up text messages so you always stay top-of-mind to your candidates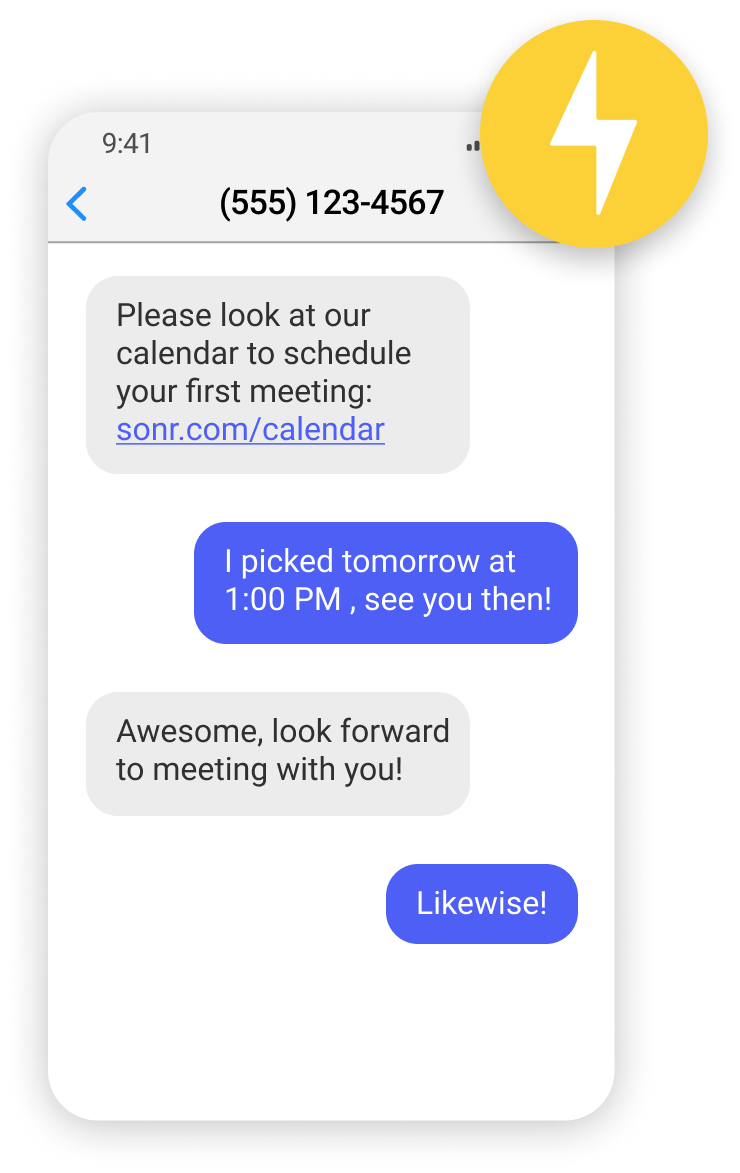 Respond instantly to candidates
Job searchers are time-sensitive, which means you need to always respond quickly to candidates. Sonar helps you do this.
Get more info
Notifications
Job openings, decision updates, information collection - send high priority notification text messages at the right time.
Get more info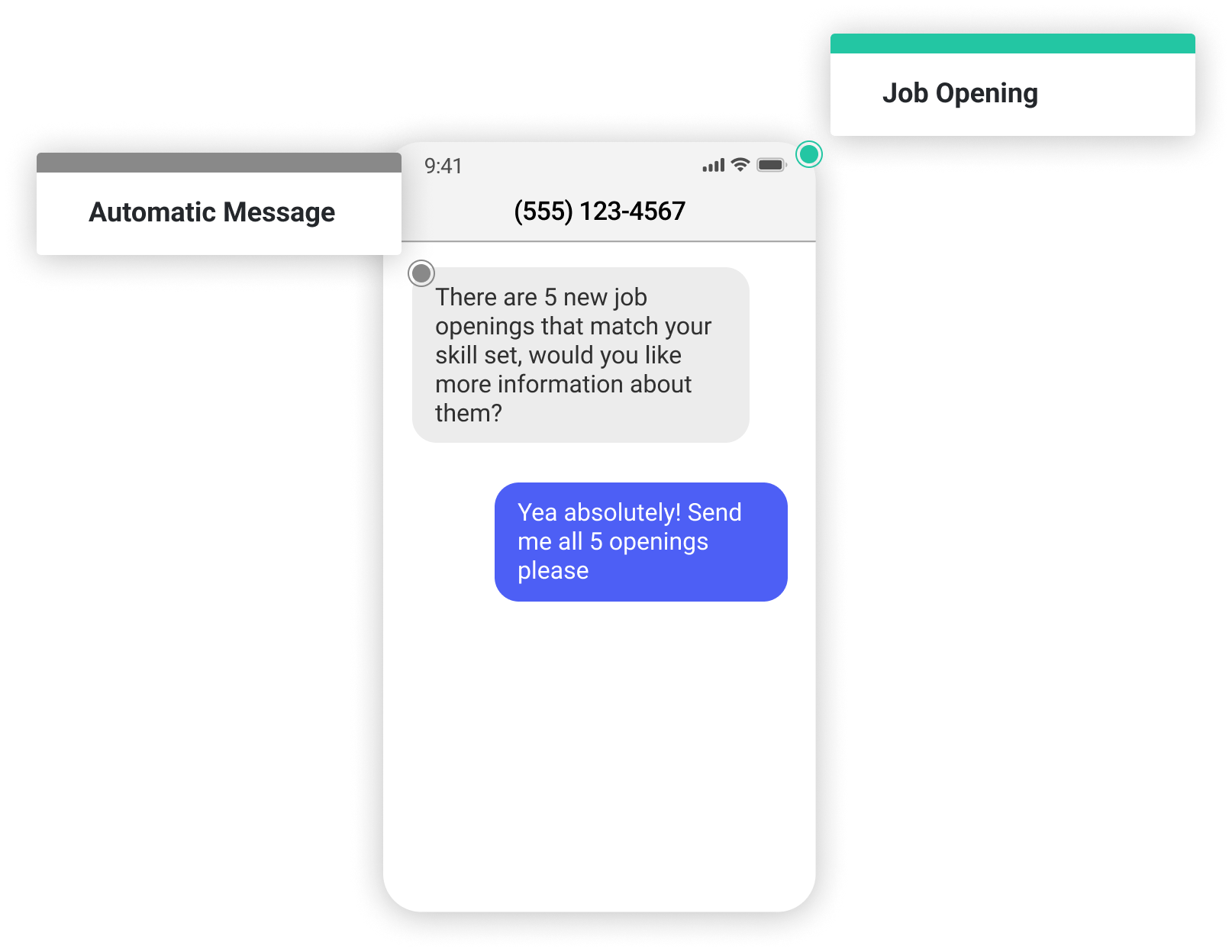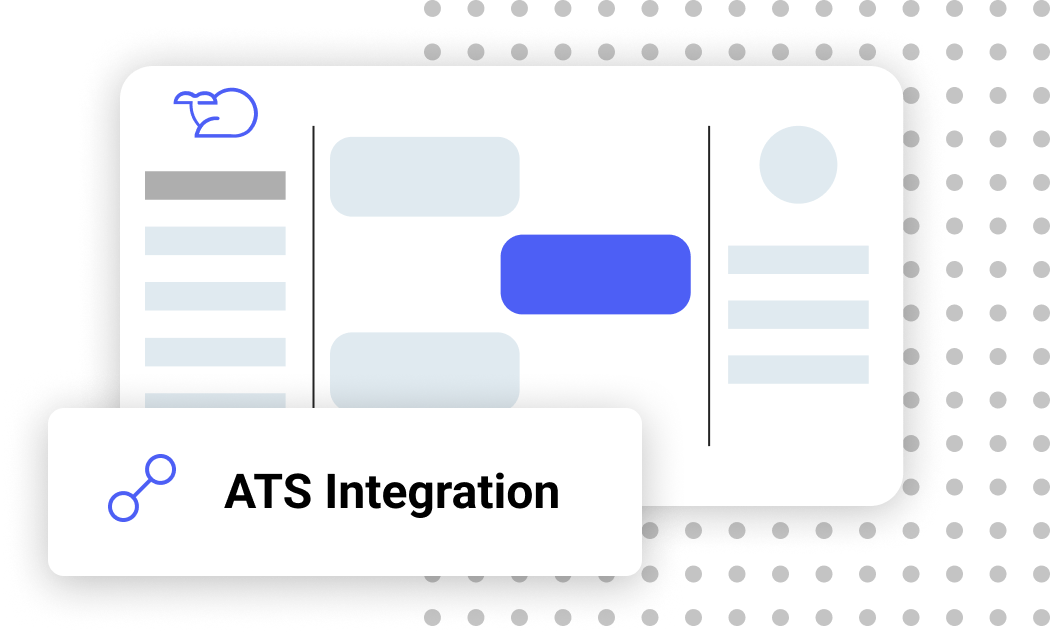 ATS system integrations
Plug directly into your existing ATS system so you don't have "yet another tab" to manage.
Get more info
Automatic Follow Up
Setup messages to automatically follow up with candidates on a specific schedule, shortening the time to place a candidate in a role.
Get more info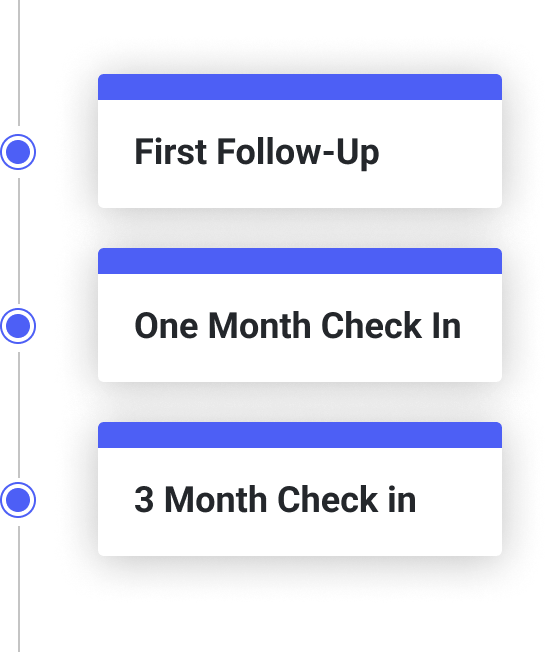 Ready to streamline communication with your customers?