Case Study
Realtor.com utilizes chatbots to increase qualification and conversion rates
Challenge
Realtor.com needed a way to centralize all message communication, while also utilizing sales and marketing functionalities.
Solution
Realtor.com added custom bots to their lead qualification processes and set up integrations with their CRM and Sonar's API within a week.
Results
Realtor.com saw 60% of all leads qualified by bots. They were able to improve conversion rates at each step of their funnel.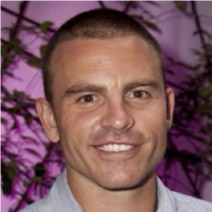 Jake Ryan
Senior Director of Go to Market
Mobile has now taken the main stage as the device of choice for consumers to make their everyday purchases. Businesses are now creating strategies to engage with their customers via mobile devices. In this case study, we look at how our partner Realtor.com increased qualification rates and conversions when implementing a mobile strategy for the first time.
Discovering a New Communication Channel
When the Realtor team approached us, they were brand new to mobile communication. The team was eager to learn more about how they could leverage mobile messaging to reach and help more of their website visitors ("leads"). Jake Ryan, Senior Director of Go to Market, told us he attended a conference in Miami where he heard many companies describe their success with mobile messaging. Always wanting to be on the cutting edge, Jake reached out to see if we could help.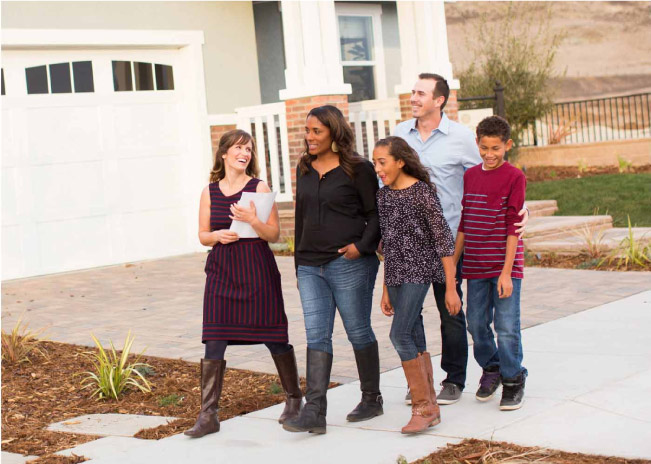 Setting Up a Pilot with a Goal
The first initiative of the Sonar & Realtor partnership was to decide where to rollout the pilot campaign and set subsequential goals. Realtor was focused on the seller side of its business, so we began by targeting how to qualify more seller leads. A "seller lead" is an individual who visits one of Realtor's websites and indicates that he or she wants to sell a home. Once this happens, Realtor's team reaches out to qualify this individual. Qualification, in this case, means to ask a few questions to determine whether the seller is selling their home in the near future and is ready to be connected to a real estate agent in their area. The approach Realtor had been taking until working with Sonar was to cold call and email these individuals, leading to about an 18% overall seller lead qualification rate. It was our hypothesis that with the increased read rates and response rates for mobile messaging, we could get this number up to 35%, almost doubling their current rate, and that the customers would have a more positive experience in the process.
First Experiments
As we got started on our pilot, it was incredibly helpful that Realtor had already been collecting phone numbers of leads through initial website forms and had collected explicit permission to text clients. Our first step was to leverage the Sonar API to integrate Realtor's systems with Sonar. Every time a lead expressed interest in selling their home on one of the Realtor web properties, the Sonar Send Message API call would be triggered to automatically send a text message to the lead. Once the seller lead responded to the message, it would go to a dashboard where a subset of Realtor team members would be able to personally engage with the leads on a real time basis. The Realtor teams were able to ask their qualification questions via SMS and thereby qualify leads. Their team closely watched qualification rates using the Sonar analytics dashboard and custom reporting. After three months of testing, we found that not only did Realtor's clients love the ability to text, but also the Realtor team was able to increase it's seller qualification rate to 45% using mobile messaging. This was a tremendous first run, but there were many opportunities to improve the process.
"Everytime I leave a meeting with you guys, I feel like I am learning something new."
Scaling via Automation
Through the initial test there were some manual processes that the Realtor team wanted to improve on. So, we went through countless conversation threads to find areas where automation made sense. After this analysis we were able to design a bot to handle the majority of a conversation. The bot provided a framework that allowed us to continue to iterate and develop the best conversation flow. After a series of tests, we were able to develop a bot alone converted 60% of all leads they qualified. We also leveraged our bot analytics to improve conversion rates at each stage of the funnel. For example, we were able to identify that single letter responses (Repond A, B, or C) doubled our conversion rate on one stage of the funnel.
Another key factor in the automation of their conversations was utilizing our API endpoints more. Sometimes bots are not perfect and they don't fully understand what the customer is saying. In those cases, Realtor utilized our APIs to continue the conversation if the bot could not. These two key pieces continues to allow Realtor to scale their mobile messaging strategies.
Realtor.com Lessons Learned
One thing we asked Jake about is what he would recommend to other companies thinking about mobile messaging. He mentioned that he wished he would have started sooner. The trend of consumers moving more towards mobile is not going away. Companies should embrace mobile messaging as a new way to connect with their customers and provide a unique user experience.
Recap From Realtor.com
Improve qualification rates by utilizing a business-text communication platform
Focusing your first mobile messaging strategy on one CTA for your consumer pays off
Automation allows you to scale a program efficiently
Bots have qualified 60% of all leads converted on mobile messaging by themselves
In cases where the bot was unable to proceed, Realtor.com utilized our APIs to automatically route the conversation to a human rep, streamlining the process in seconds.
They could now track the results against their historical data using the analysis & reporting feature.
Ready to streamline communication with your customers?